Advent over the years
Crafting for advent has been really important for me in the last few years and when I was asked recently to post some of the different ideas I have had I looked up some of the archived photos!
It all started with these 5 x 5 drawers which I designed (before they became readily available and very popular) and I made them to sell in kit form with jokes and filling suggestions and also as the template. Over the years I have made and filled many of these!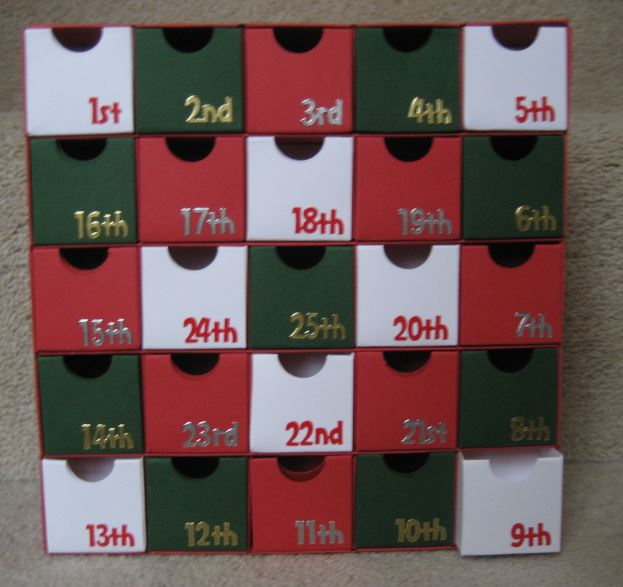 Then I made this variation with the long drawer for Christmas day (or for people who have a birthday in the lead up to Christmas it became their present drawer)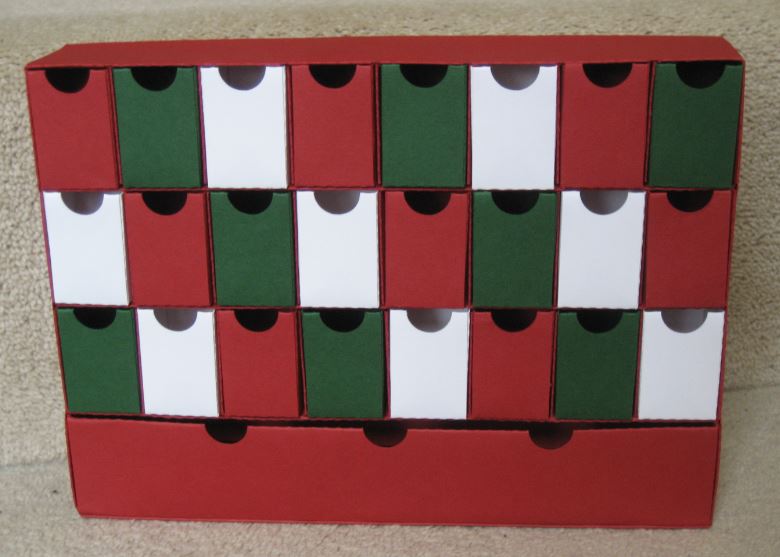 Another variation on the drawer combination is this double sided version which can of course stand portrait or landscape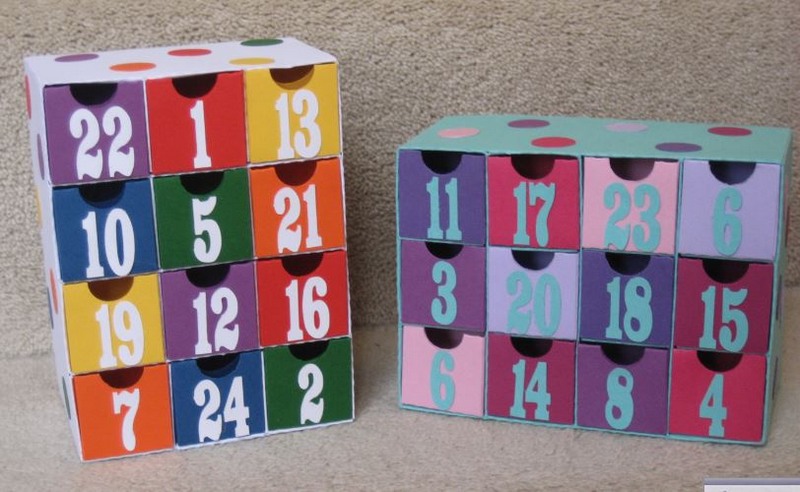 Fillable (re-fillable) trees which folded together and stood in their 'pots' without sticking. The trees with the open stencil cut numbers (24 in the photo) contained a battery tea light so these could be lit up until Christmas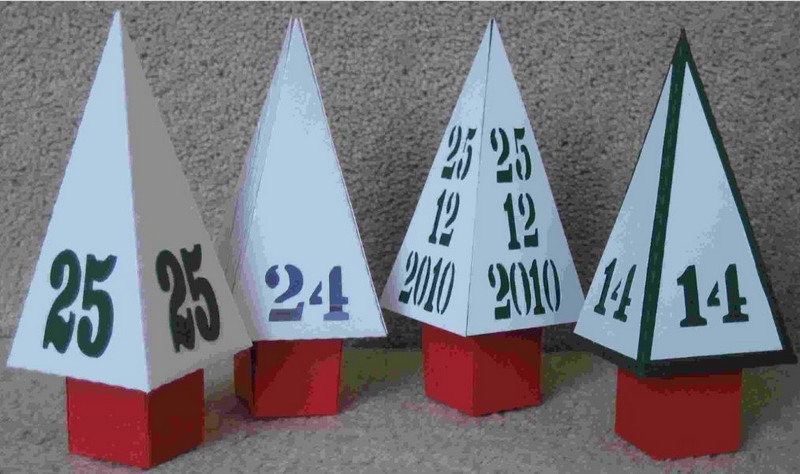 Then there were the 20 sided baubles which could be used as decorations after they were opened (they were rather too heavy to do that before hand) - very pretty but a huge amount of cutting and assembly (500 circles cut, folded and stuck for one set!)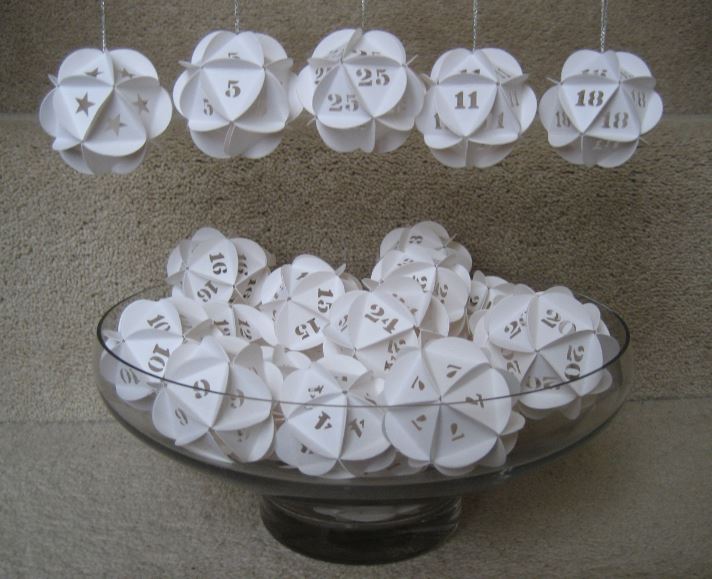 Count up and count down cubes (posted here previously), each cube filled with chocolate coins and jokes - a lucky dip each day!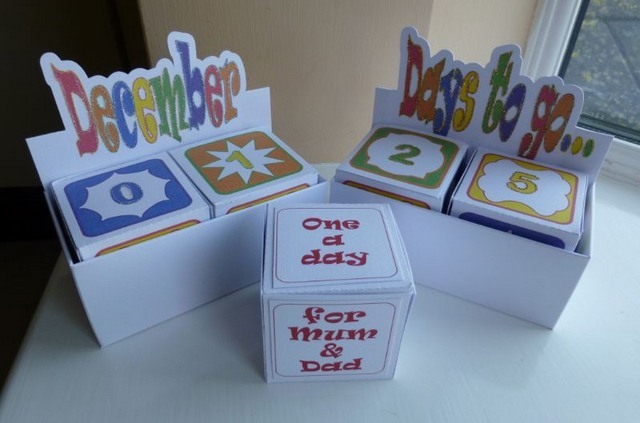 and finally 2013, for December 1st and 2nd, both grandchildren had ....

close up ....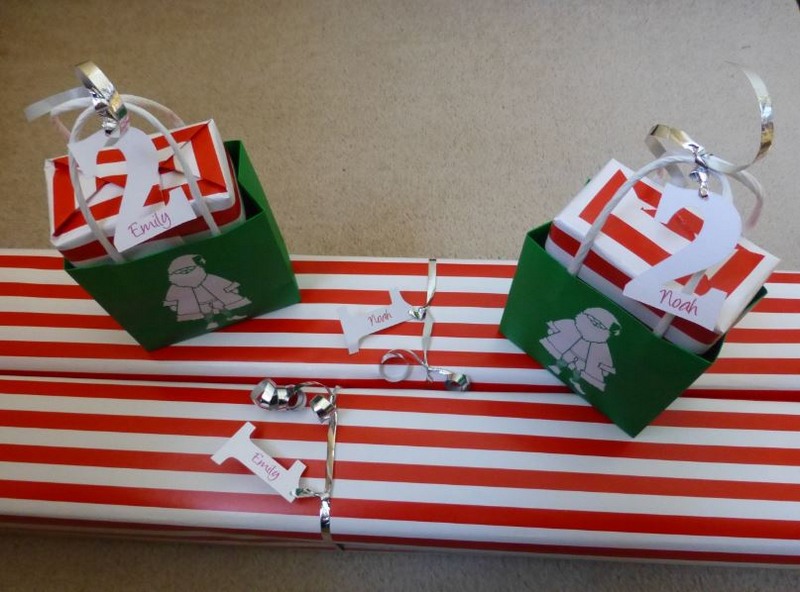 and the rest of the days (before wrapping) ....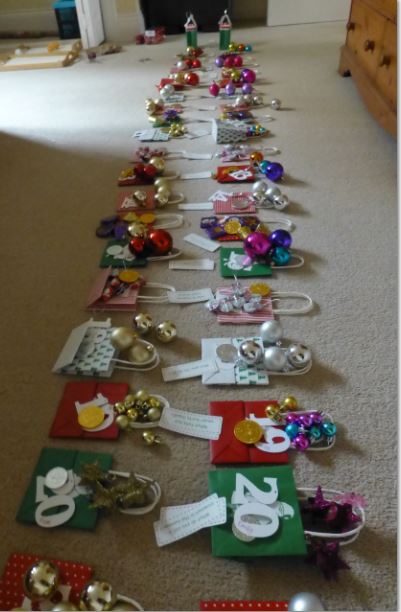 sadly no 'finished' photos but December 1st was a small pre-lit tree and then each day were more decorations (some hand made and colour themed for each bedroom), a joke (with the other child having the answer) and a chocolate coin or 2 - the date labels also became a decoration!
If any one wants the cutting templates/files, jokes or filling suggestions please contact me, I am more than happy to share them!
26/10/2014 06:35