Marrow and ginger marmalade
I know that it has been ages since I posted last, but blame the weather which has kept me outside rather than writing to you all!
I hope the gremlins are all sorted now; I know that Jamie has been busy doing his best to get things running smoothly again and I have in turn started lots of posts and taken lots of photos to go with them which I will finish and publish over the next few weeks, but as it has been months since I posted a new recipe I thought we would start here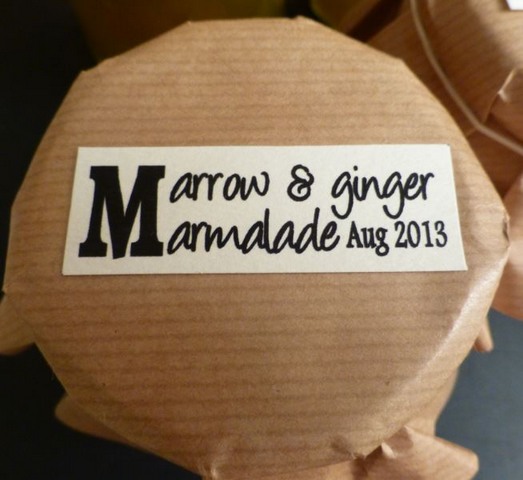 4lb prepared marrow
4 lemons – thinly pared and juiced
3 whole cloves
1" root ginger peeled and bruised
3lb sugar
4 oz crystallised ginger - chopped
1. Prepare the marrow and cut into ½" cubes. Place in a steamer for 20mins or until tender
2. Put the marrow in a mixing bowl with the lemon juice and sugar
3. Put the lemon rind, cloves and root ginger into muslin, add to the marrow and mix well
4. Cover with cling film and leave for 24 hours
5. Put into a large pan and stir over a low heat until dissolved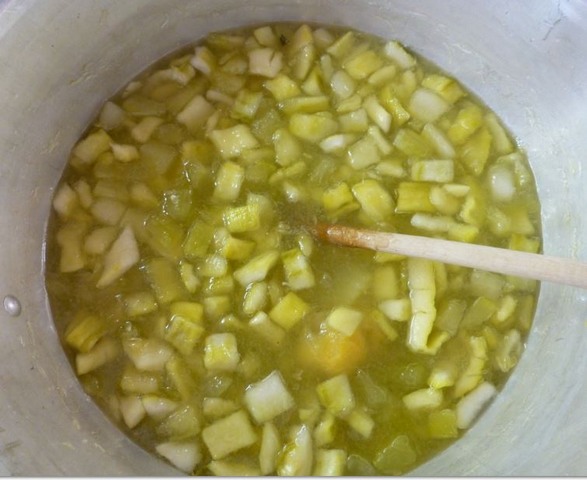 6. Add the chopped ginger, increase the heat and boil until transparent and setting point is reached
7. Pot and cover in the usual way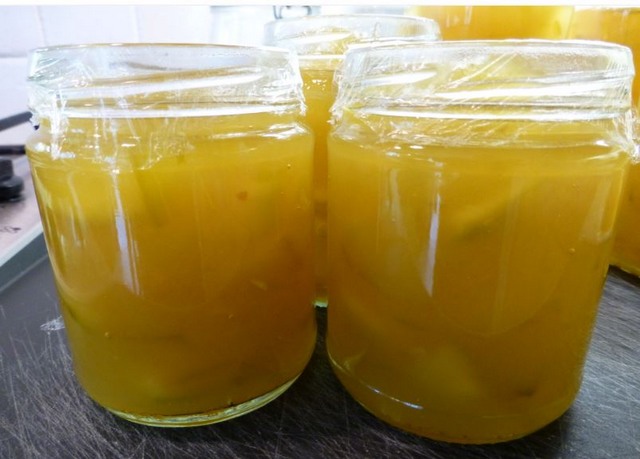 I have Sarah to thank for the marrows (or in this case over sized courgettes which work just as well) which she is growing on her allotment and my Mum for the recipe which I first made years and years ago and had always remembered I really enjoyed not only on toast but as an alternative, served over ice cream!
19/08/2013 11:11