Bubbles
We had Noah and Emily for a short time today and we had to keep them cool. What better way is there of playing with the bubble 'cameras' that Mum gave them when she was here - except there was no liquid to refill the bottles (it seems to evaporate very quickly). Les immediately said its ok I found a recipe the other day - how grateful am I to someone called Andrew Oakley who came up with this recipe which really works and we have the photos to prove it!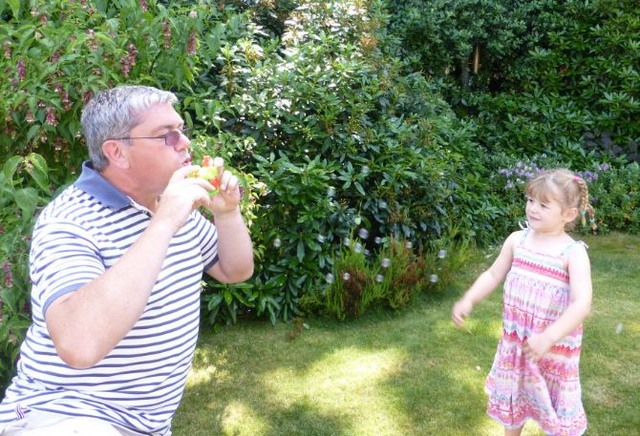 To make 500ml (although I halved the quantity because I was sceptical)
150ml Fairy Original washing-up liquid or Sainsburys Basics Baby shampoo (if you go to the site you will see he has experimented with other brands and not got the results - it was lucky that was the washing-up liquid I use
350ml water
2 teaspoons granulated or caster sugar
Pour the water into a measuring jug, add the sugar
Mix until dissolved
Gently add the washing-up liquid
Stir very gently until completely mixed - you don't want to create bubbles yet
Pour the liquid into the bottle - he said use a funnel but impatient Annie here tilted the bottle and poured the liquid in very, very slowly and didn't produce any froth!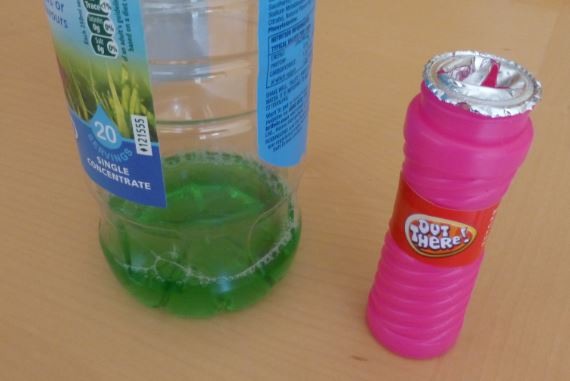 Look how this compares - I made half the quantity, filled both the 'cameras' and had this much left He says you get longer lasting bubbles if you leave the liquid 6 - 12 hours or overnight but I have yet to prove that
because these photos were taken less than an hour ago!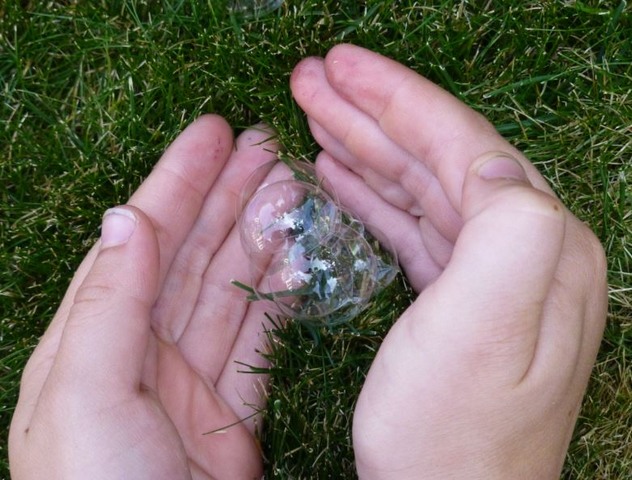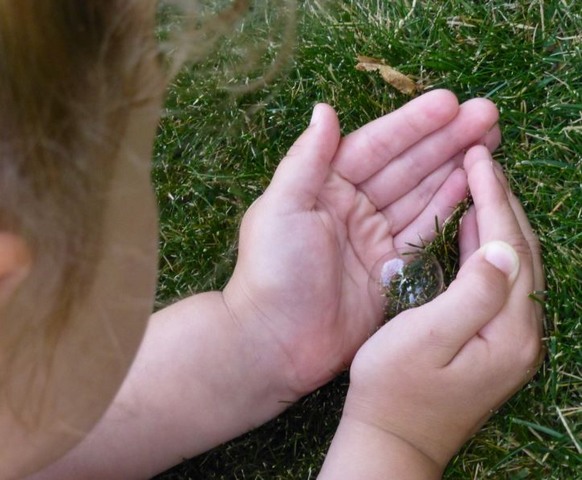 Fun was had by all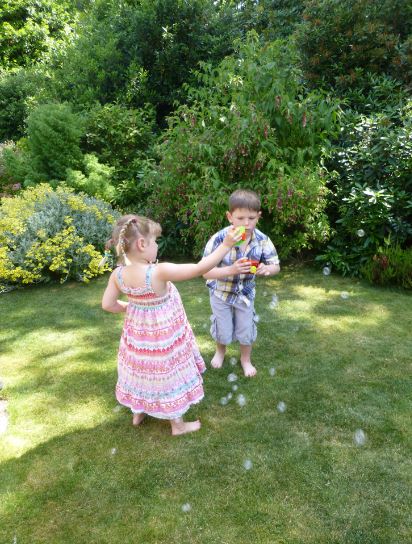 and my favourite and something which I am going to try to photograph again with 'deliberate' reflections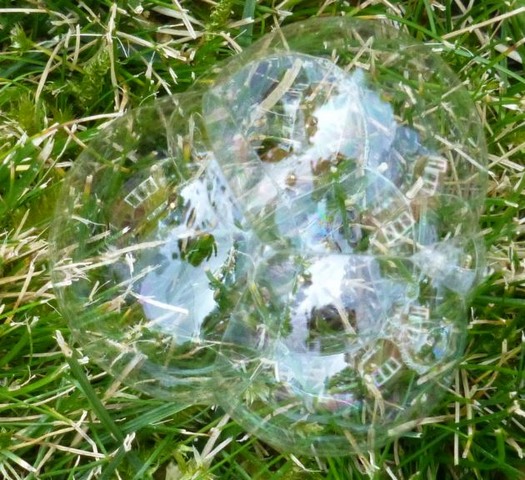 If you can't see the photos immediately Jamie will 'magic' them at a later date because we are having problems, so pop (bubbles -get it) back some time soon!
13/07/2013 14:07