Hostas
Firstly, thank you to everyone who told me about the problems they were having with the e-mail notification of postings.
Jamie had written a header explaining a little about the changes that have been made so now that is not showing he must be hopeful (fingers crossed) that everything is back to normal now (whatever 'normal' is??)!
As some of you received a notification about a new posting in the garden section that wasn't there, and because it is that time of year when huge amounts of time are spent in the garden (albeit with a coat on earlier this week), I thought I should make one and the plants I am most proud of at present are the hostas.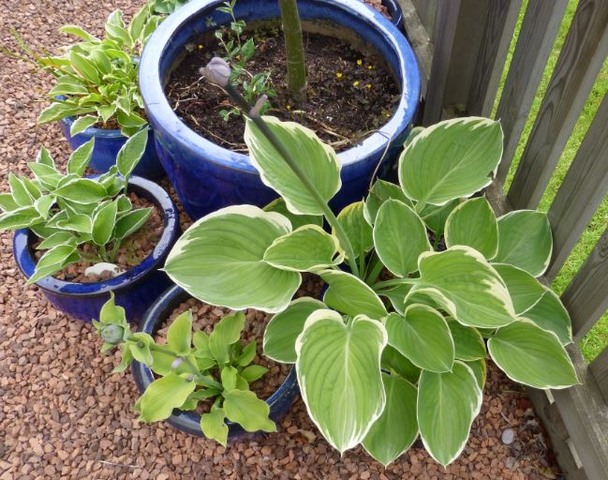 Now I know that they are a 'marmite' plant, you either love them or loathe them. I love them especially at this time of the year, before the bugs have eaten them and they have become old and straggly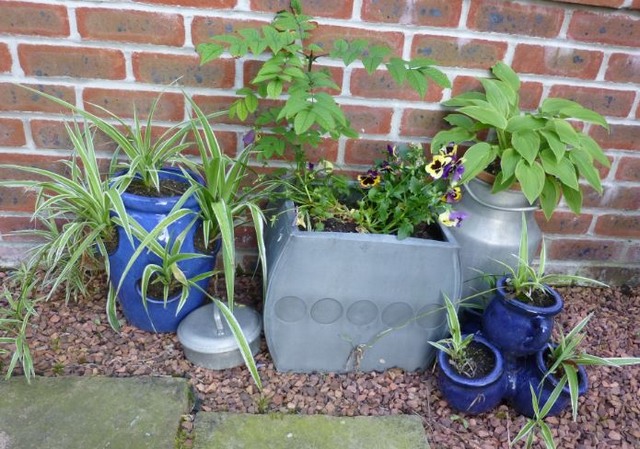 All my hostas are in pots - either blue ceramic or plant pots suspended in chimney pots and one in a milk churn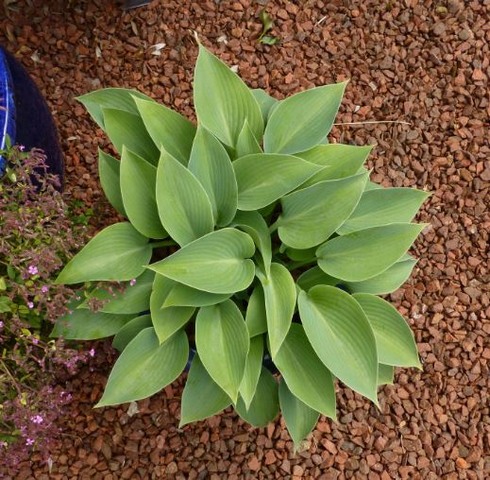 The leaves come in all shapes and sizes, my largest (pictured below) has leaves larger than my hand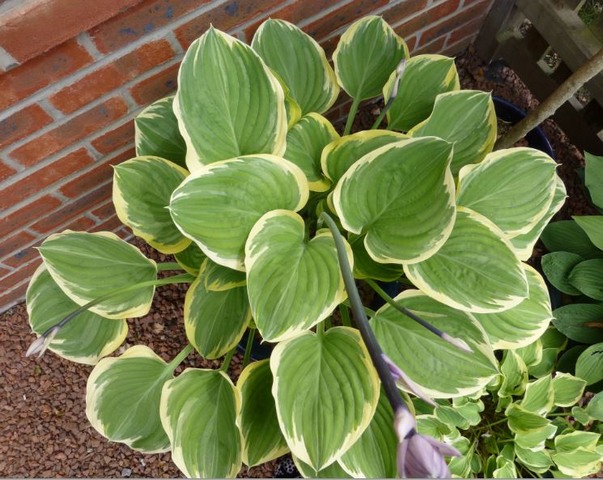 and my smallest is at the bottom of this photo next to a plant with curly leaves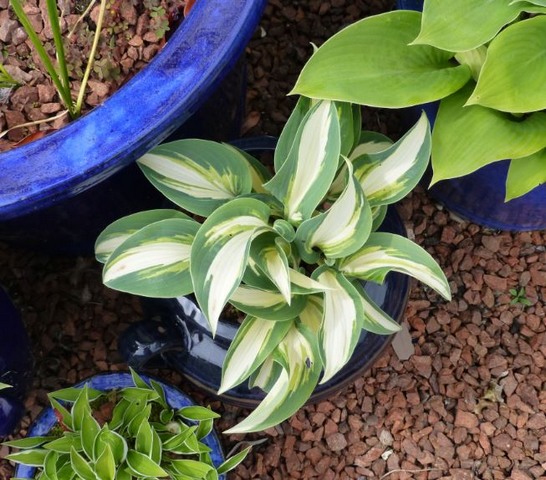 Hostas aren't just about the leaves,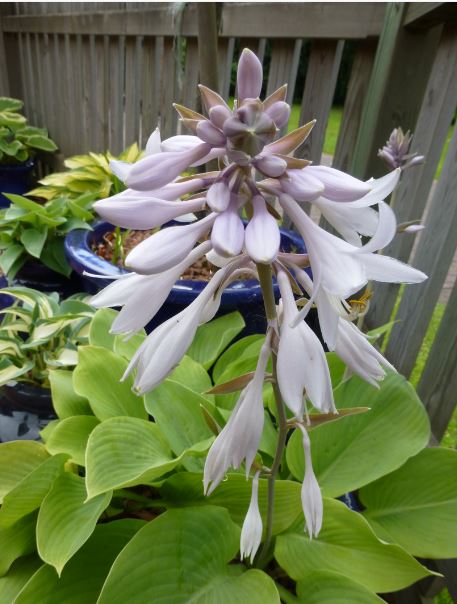 the flowers are also interesting and mine are either white or mauve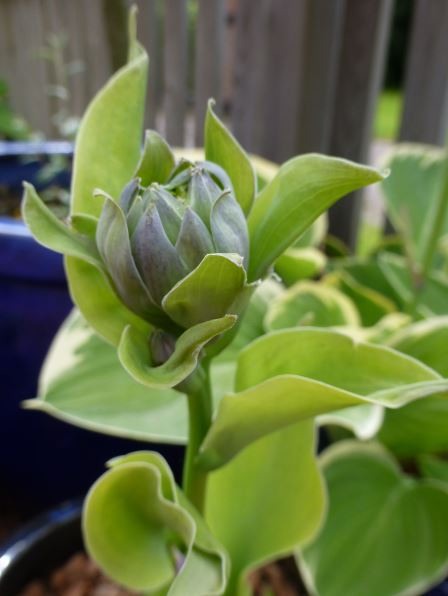 and this has to be one of the largest buds I have seen!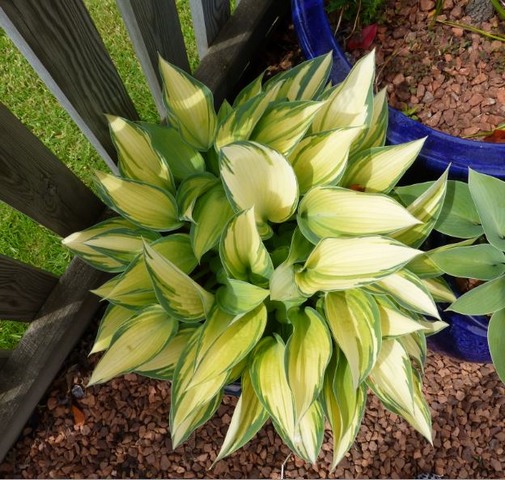 Now you may have guessed that these leaves give me inspiration to make cards and this is the latest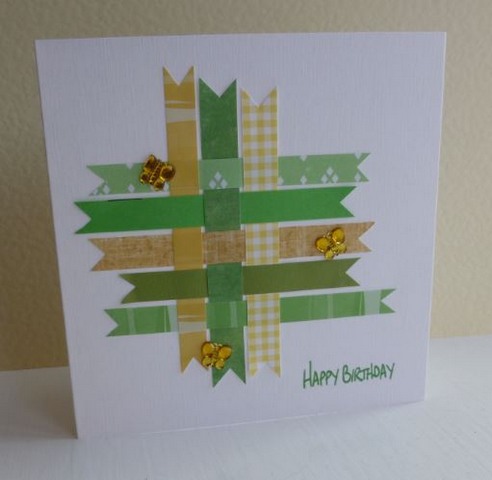 I am not sure about the amber butterflies but the colour strips are ok, perhaps a white silhouette leaf with bits cut out would be good - well I know what I mean!
I have been lucky enough to have been given some of these plants; Mum and Pat have given me plants when they have divided theirs and one from Pat is fragrant, if any of you are dividing yours I always have room for more
And finally what have I got in common with Prince Charles?
Not a lot, but we both like hostas and whilst I can't guarantee that mine are organic, they are surrounded by shingle to deter slugs (and it looks nice as well) and are above ground level to make it a little more difficult for them, unless they are really hungry!

26/06/2013 21:29