All white!
I realise that it is such a long while since I have made a post in this section so I thought it was about time!
With the weather as it is, I really am not motivated to do more than I have to outside; just when you think it is warm it goes cold again and just when it is dry enough to do much it rains. After looking at the forecast yesterday and seeing that it was predicted to rain about 10 o'clock (the grey clouds were already building up) so with the grass desperately needing to be cut I started at break neck speed, just after 9am! Whilst walking up and down at a pace it dawned on me that the daffodils which had lasted for so long were over, the rhododedrons and spring shrubs weren't out but there were flowers around - all of them white, not at all what I usually see in May!
The one solitary white daffodil remaining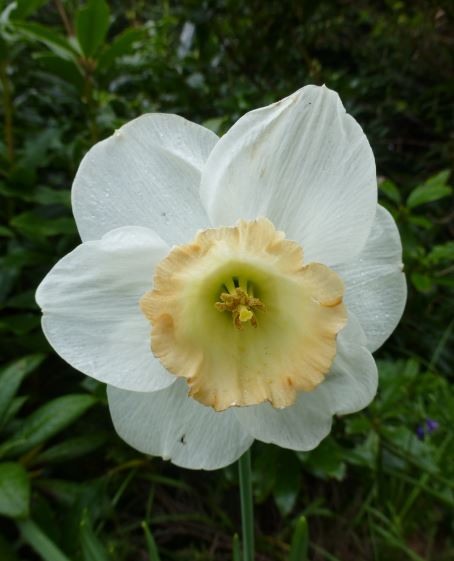 There is still lauristinus out - such small flowers but very pretty and normally over by February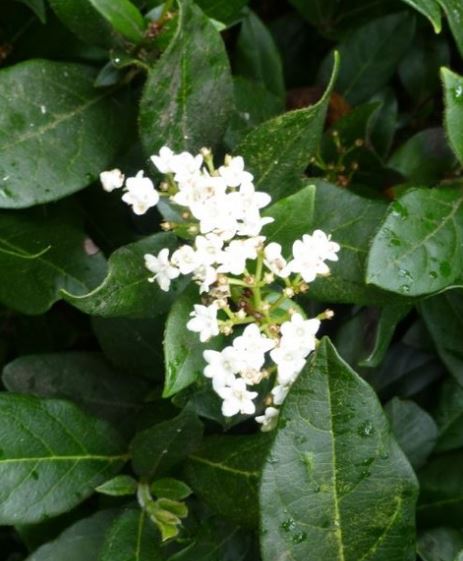 The choisya is now out with its distinctive aromatic smell when it is pruned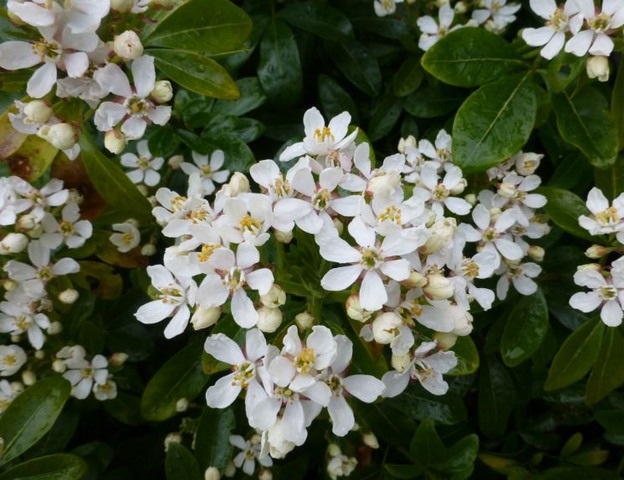 The ornamental cherry next door which looks so beautiful when the sun is out against the blue sky and as it loses its blossom it looks like snow falling - this year it is cold enough!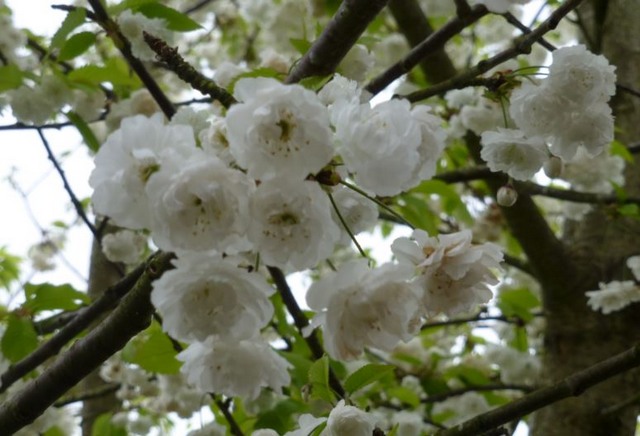 The apple blossom tinged with pink, I hope that there will be some fruit on the trees this year
I have always called this shrub Bridal wreath (I must look up its proper name), it is like a mock orange flower but much smaller
For long standing readers you might remember me photographing this last year, it is one of the shrubs remaining from the old house's garden. It is a tree heather which looked so sad when we first moved in but it is going from strength to strength each year getting bushier with more flowers, now who is going to compare this years photo with the one taken at almost the same time last year?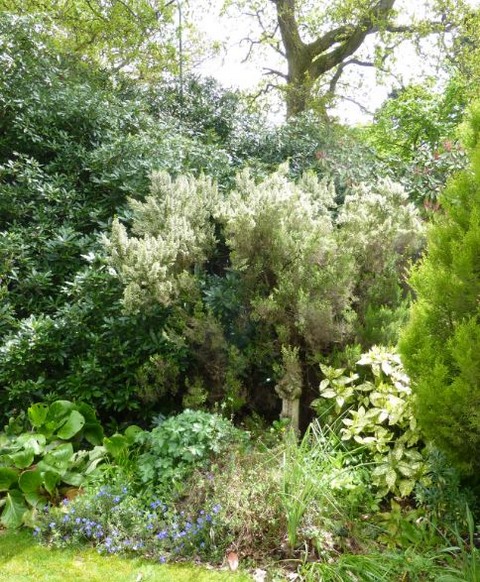 That is seven white flowers all out at present and I have spared you the plum blossom because it is not out enough!
Perhaps it is because of all this white in the garden but I have been inspired to make an all white card trimmed with ...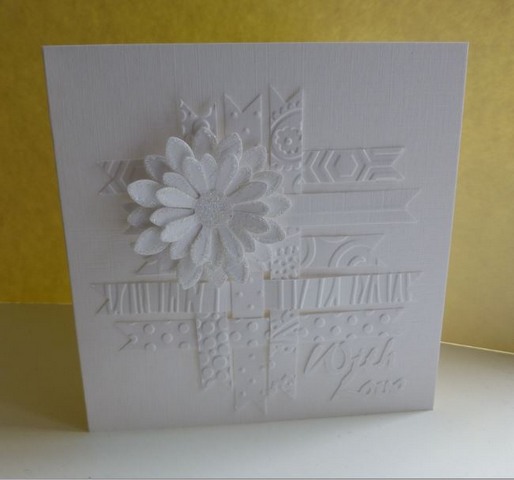 a white flower! Look out for a posting to show a series of cards in this style, great for using up scraps
Earlier in this posting I mentioned that you could look back at a photo from last year, well Jamie has now made it easier to do this. Have you noticed the Suegle box, it is a search facility; for example, if you are looking for a recipe using lemon curd - type that in the box and they should all appear (the words can be in the posting or the title or the comments), I hope you will find this useful, please let me know. And finally before you ask, why Suegle? Well for years now I have had the nickname Suegle (especially on holiday) because I can sometimes be the font of useless information, as opposed to Google which finds lots of information about everything.

15/05/2013 17:44