The Shard
We had a really great weekend in London to celebrate Les's birthday!
The day itself, Saturday was good spent at Mercedes-Benz World at Brooklands which I will write about in another posting.
But on Sunday with clearer skies we went up The Shard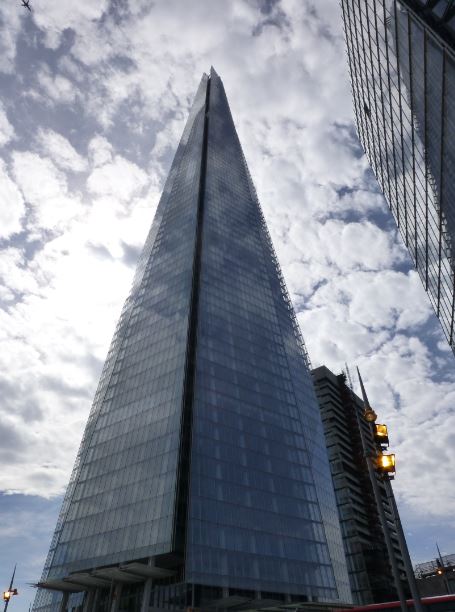 Oh wow... the experience was fantastic and it has been so hard to select some photos but none of them actually portray the view and the feeling you get.from being there.
Firstly, to set the scene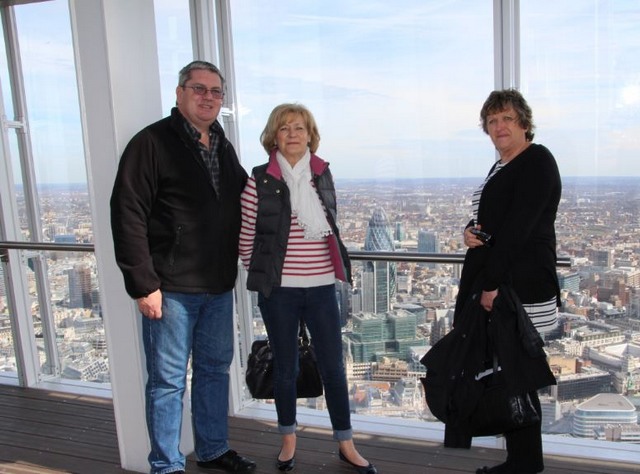 the glass walls give an uninterrupted view and here we are (minus Dick who is taking the photo) with the 'Gherkin' behind us in the gap - the reason I am pulling a face is because we were being 'lined up' to make sure the backgound was right, but don't look at me look at the view beyond!
When you first take in the view from any direction you see the obvious - in this case the river, the bridges, the railway lines etc but then you look more closely and you can see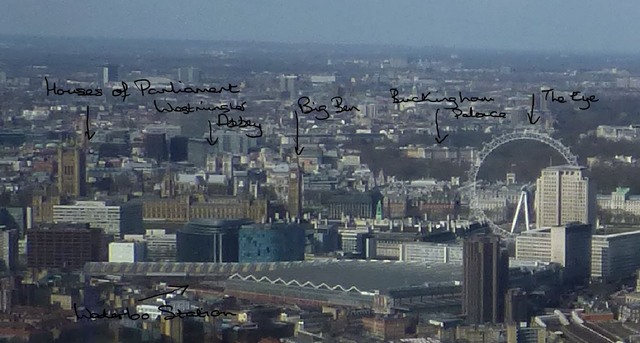 all in the mid left hand part of the photo/view above.
The more you looked the more you could see - some landmarks were very close by
in this case Tower Bridge, The Tower of London, City Hall and MS Belfast, but look in the top left hand corner and there is the Olympic stadium and in the right Canary Wharf!
The building has been so well designed to make the most of the view, even the stairs between the two viewing levels have glass in the risers to give tantalising sights of the view beyond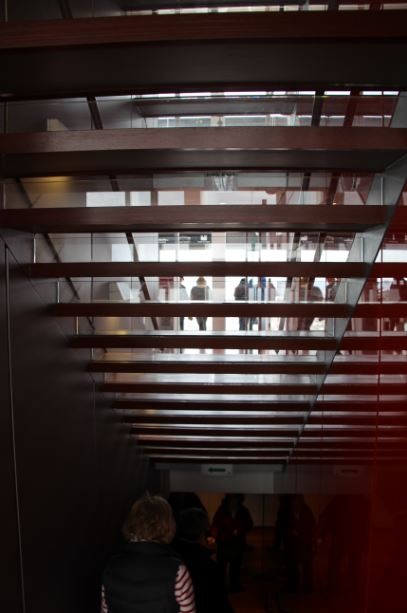 Looking up from level 68 is fascinating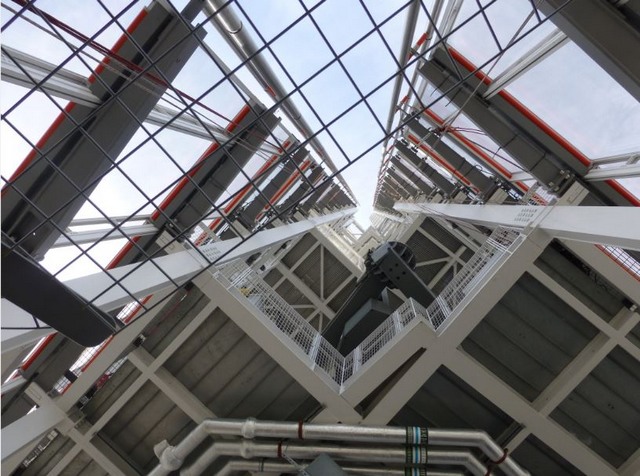 and so is the shadow it casts over Southwark Cathedral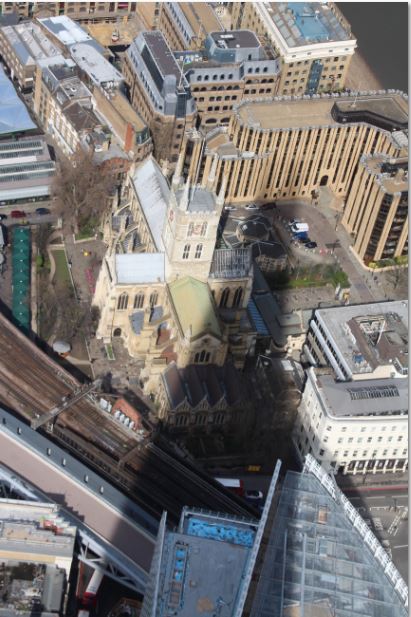 I really couldn't get enough of looking at the views, but follow this link to see a great interactve site.
It really is a beautiful building outside and from what we could see inside; definitely worth a visit on a clear day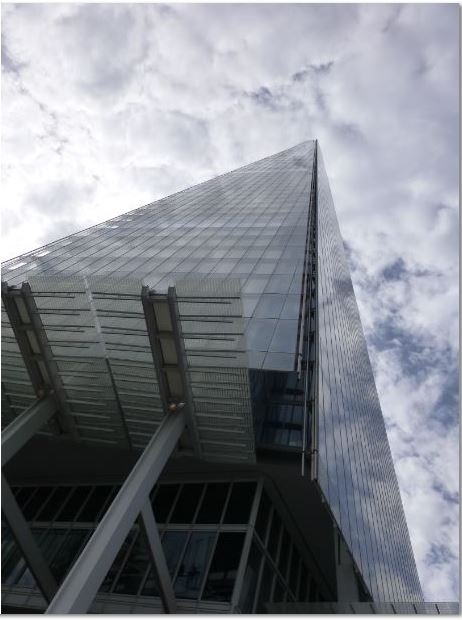 Thank you Dick and Pauline for the tickets and also some of the photos Dick, a great Sunday morning followed by lunch at Maggie Jones
17/04/2013 22:37