Roasted tomato soup with Melba toast
In order to get through the long grey winter that we have just gone through (I am optimistic - no more really cold weather!), we have turned to comfort food and what better than a bowl of soup! It is even better when two of the ingredients are growing on the windowsill.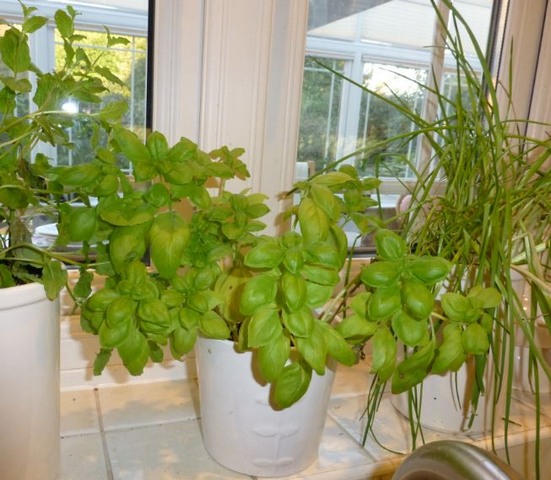 This basil plant was bought in October and it has just gone on producing young leaves through the winter and on the adjacent windowsill is this chilli plant which we bought before Christmas because I thought it would be useful to have and added a touch of festive colour, it now has small flowers but I think it is unlikely that they will pollinate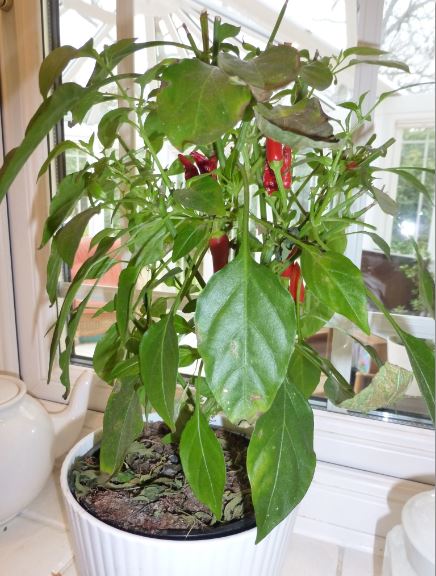 This is such an easy recipe and even the colour is warming.

Roasted tomato soup
4 cloves garlic, unpeeled
5 shallots (or 2 small onions)
1kg plum tomatoes, quartered
3 tbsp. olive oil
Salt & freshly ground black pepper
½ red pepper
2 chillis
1 l chicken stock
Good handful fresh basil
½ tbsp. balsamic vinegar
1. Preheat the oven to 190°C. Place the unpeeled garlic, the shallots and tomato quarters cut side up on a baking tray. Drizzle with oil and sprinkle with salt and pepper. Roast for 30 mins.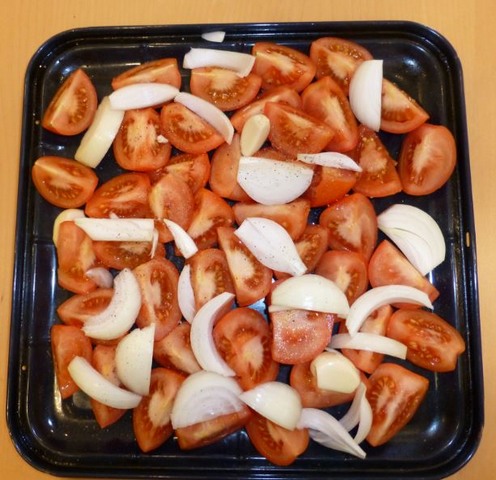 2. Add the pepper and chilli pepper to the tray and roast for a further 30mins
3. Snip the ends off the garlic cloves and squeeze the insides into a large saucepan. Add the roasted vegetables and juice from the baking tray. Add the stock, basil and vinegar, blend until smooth. Season to taste.

If you don't like peppers they can be left out, the soup is then just not quite so 'hot', and what better to go with it but Melba toast which I first made back in the 70's when you could buy thin sliced bread; I now use medium sliced which works well but the toast doesn't curl quite as much. This can be made while the vegetables are roasting in the oven

Melba Toast
1. Set the toaster to give a medium brown result.
2. Set the oven to 160°C
3. Toast the bread slices.
4. As soon as they pop up from the toaster, cut off the crusts and split each slice of bread through the centre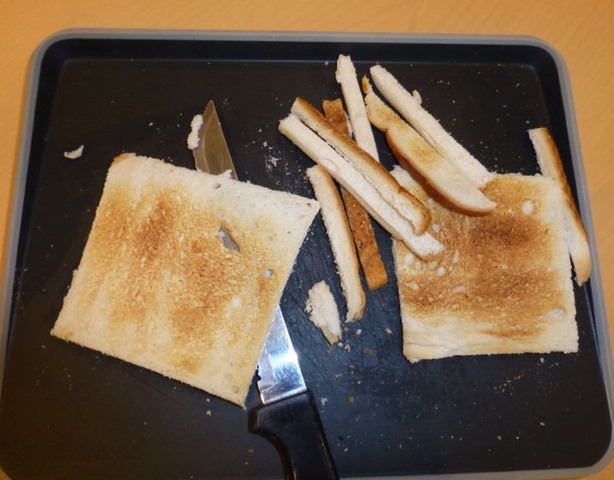 5. Put these slices on a baking sheet with the soft side upwards.
6. Put into the oven and leave for a few minutes until the toast slices have curled and are crisp.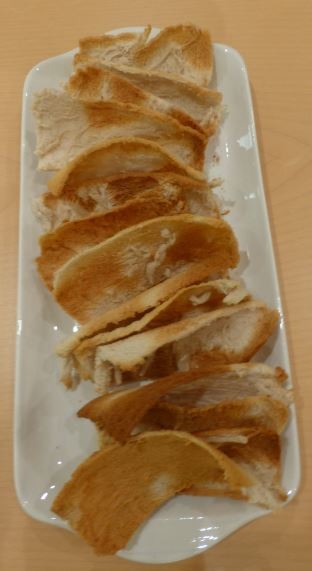 8. Cool and store in an air-tight container.
This toast is also good with pate and just a couple of slices of bread makes a lot of toast!

05/03/2013 22:41