Strictly Come Dancing - and finally...
Well what did I say about red dresses winning - and what colour dress was Flavia wearing for the third dance tonight? I personally don't think there was too much to choose between any of the celebrities tonight and it was the public vote which won in the end - with Louis pulling off the most athletic 'stunts' and going topless, it became a bit of a no-brainer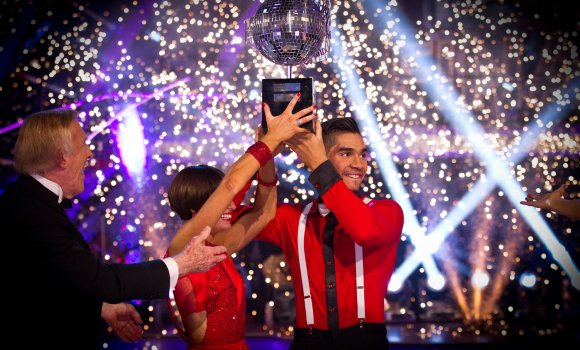 I am not going to include a table tonight but the final judges' marks were Denise with 527, Kimberley with 519 and Louis with 502, so it can be deduced that according to the judges Denise won.
I want to congratulate Roger, Jamie C, Carol and Celia who share the winnings and my Mum who took part in a spontaneous sweepstake just for tonight, your winnings are on the way to you
I have loved this series of Strictly and I would like to thank the readers of this blog who have 'suffered' my ramblings week on week. I know it has 'annoyed' some readers, but I was asked to 'publish' the results and the number crunching came from this; normal service will resume after Christmas with a posting in the craft section, I have already started it!
And finally, I would like to wish all the readers a very Happy Christmas and a great 2013, hopefully it will be a little drier
23/12/2012 01:29