What you see isn't always what you get!
During the holidays we had Noah and Emily on sleep-overs. Although we were hoping for great weather to spend on the beach it didn't quite happen so the children were given their choice of things to do and both of them came up with cooking - to be fair we had Noah first, he said 'cooking' so when we had Emily a week later she had to do what her big brother had done!
Well the 'story' of this post all started several weeks before that when they made microphone ice-creams from the 'Big Cook, Little Cook' recipe book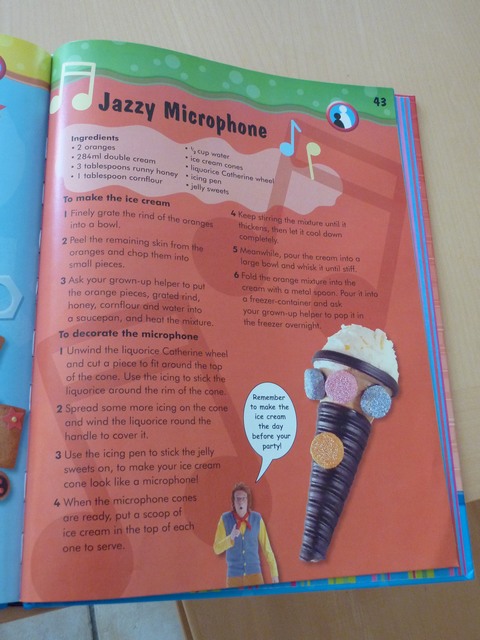 As you can see the orignal cones had liquorice which are not liked by our two, so our modified versions were much enjoyed; fruit strings, jelly sweets and chocolate buttons are more appreciated!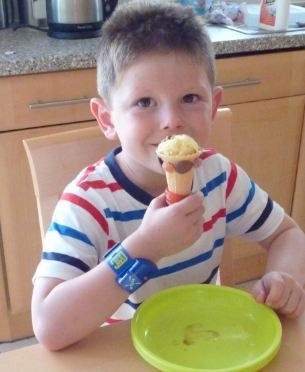 When Noah came we made ice cream cone cakes - I didn't have flat bottomed cones so I covered a deep cake tin with foil and made holes in it to support the cones. It is an ordinary chocolate chip cup cake recipe (don't fill the cones too full) baked in the cones and when cool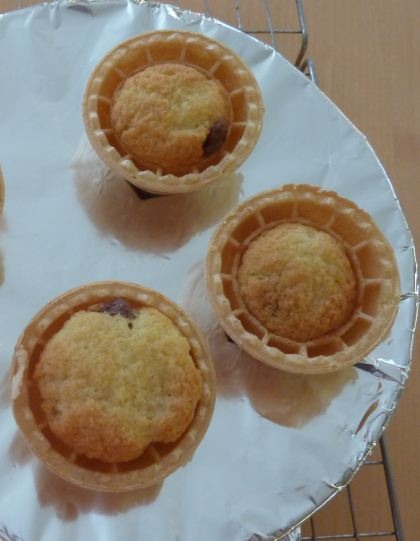 decorated with buttercream 'ice-cream'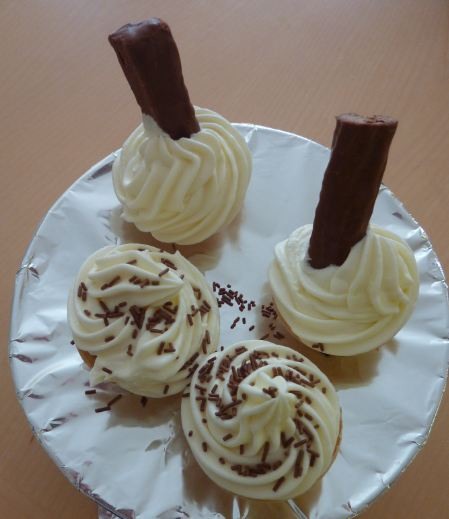 Between Noah and Emily's visits, Lorraine Pascale made Cake Pops on her Monday evening programme - I guess this recipe is in her new book - which will probably go on my Christmas list, I love her recipes and this one is no exception. Once again we halved it
1 pkt chocolate Oleo biscuits, blitzed until very fine, then a good dollop of chocolate spread added and blasted until a big ball is formed. Line a baking tray and roll the mixture into about 9 -10 balls. Place in the freezer until they are firm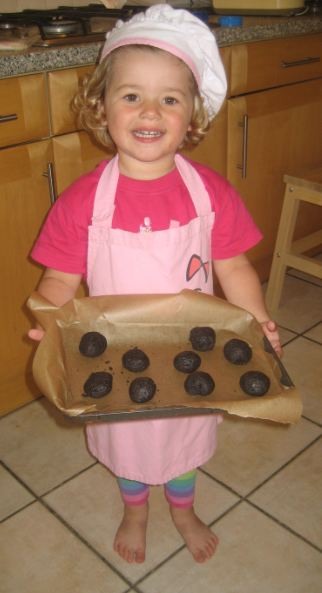 Meanwhile melt some white chocolate (we used Milky Way) and when the balls are ready, dip the end of the paper lolly sticks into the chocolate and then push into the each ball, allow to set (we popped them back in the freezer).
Coat each lolly with chocolate and then decorate - this was the fun bit because you can go to town, Lorraiine says leave to set but we found that the balls fell apart rather easily so we popped them into the freezer in the mug of baking beans!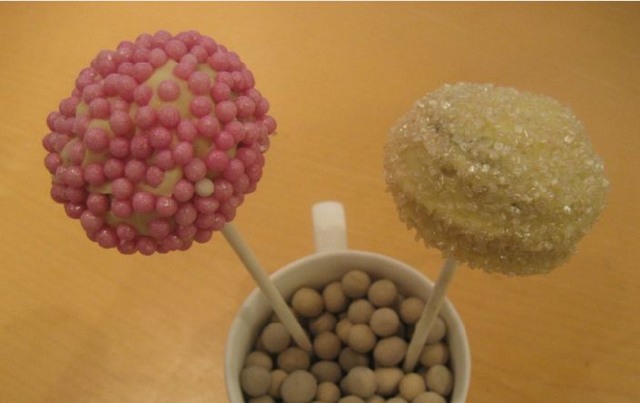 and here is a photo of big brother enjoying the results!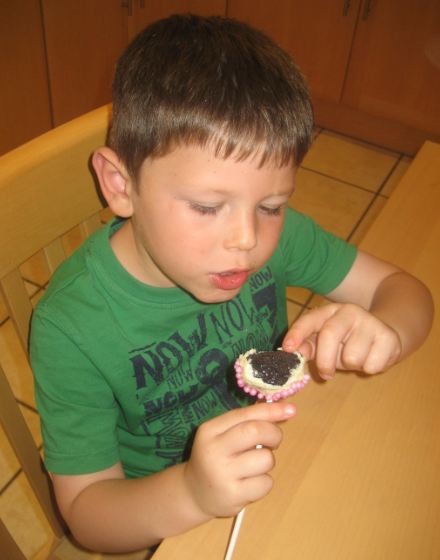 So there we are - microphones which aren't that, ice creams and lollipops which are cakes! Enjoy!
11/09/2012 17:21